Dear Delhi,
I'm really not sure who is going to happen with you. When the Congress stepped out after a reign of 10+ years and a people's party (Arvind Kejriwal's AAP) came into thrown, we were moved with the charm in your eyes. Well, we also witnessed the high tides of development; I just say a technically structured and well planned development, which can make anyone jealous and feel shaken. Yes, we saw a high tide of development in you. However, as unexpected everytime knocks the door – as an uninvited guest, we saw the decline of a leadership, the dreams turning into unrealistic ashes.
We want you to be ruled by the democracy, as you are the heart of the country, the land where all great leaders propagate their great ideas from.
We're were very happy when we heard that someone is going to come into the thrown, however why is this roadblock, well I really I don't know why Arvind Kejriwal is getting these much unstable over the Bharatiya Janata Party.
ð  While being the Chief Minister, he used to be a people's man,
ð  People Made him the Chief Minister,
ð  We sold our trust to him – though he was a new baby in this political world,
ð  He resigned without asking to us, though he said that he did for people,
ð  He turned our trust and dreams and to be honest the expectations into ashes,
ð  There were sting operations made against his party,
ð  There were balderdashes performed by his party men,
ð  And my dear Delhi tell us whether we should trust him again ?
And you know what , these were something the party newsletter send across as allegations ?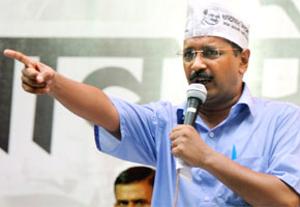 ð  BJP to Form govt Manipulatively in Dellhi
ð  BJP trying to bribe our MLAs, claims Aam Aadmi Party chief Arvind Kejriwal – DNA News
ð  "BJP Exposed" video released by Aam Aadmi Party; Video to be submitted to SCI: Kejriwal – Sikh Siyasat News
ð  Delhi deadlock: AAP to meet President today amid reports of invite to BJP – India Today
ð  Aam Aadmi Party demands election in Delhi immediately – DNA News
ð  RSS also involved in BJP's horse-trading in Delhi, claims Aam Aadmi Party (AAP) – Sikh Siyasat
ð  Aam Aadmi Party slams Narendra Modi government for failures – India News
ð  Delhi government impasse: 'Murder of democracy' if BJP forms govt, says AAP – Deccan Chronicle
ð  AAP accuses BJP of horse-trading, shows sting video – E Newspaper
Well, we need a Good Government to lead you, to make you happy, move away from all these dilemmas.  Kejri, won't do anything and won't allow anyone to do anything, this is the case.
My Delhi, you are one of the best cities of the world, will pray for your well-being.
 Why People Love  Our Delhi – Click here